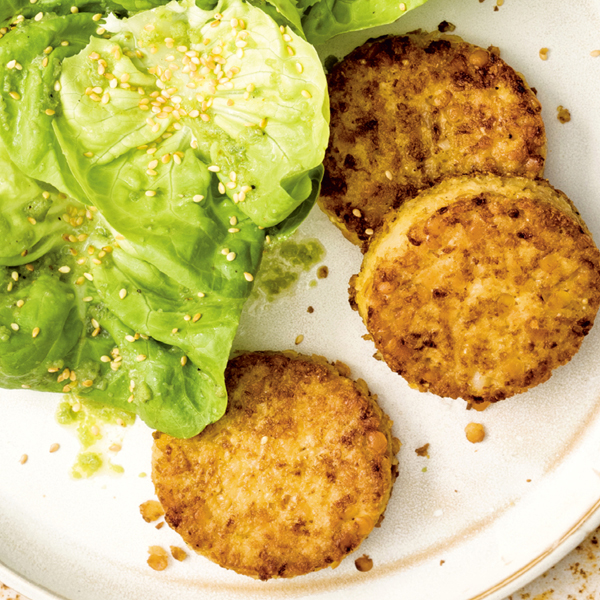 In August 2017, Mitchell Davis, chief strategy officer of the James Beard Foundation, asked me to help curate the menu (along with chefs Dan Barber and Mary Sue Milliken) for the Bill & Melinda Gates Foundation Global Goals Awards ceremony. The awards recognize outstanding activists and campaign groups who have made a demonstrable positive impact and who inspire others to accelerate progress toward the United Nations' Sustainable Development Goals (there are seventeen of them). Our menu and accompanying narrative were crafted with an eye toward Sustainable Development Goal #2: to end hunger, achieve food security, improve nutrition, and promote sustainable agriculture. I created an entrée using millet—a crop that could play an important role tackling hunger in exploited/developing countries in sub-Saharan Africa because of its high nutritional value and ability to grow with very little water. The meal was fantastic, and my dish was a big hit. That November, the New York Times published my millet cake recipe in an article on Black vegans. The next month, New York Times food editor Sam Sifton included it on his Best Recipes of 2017 list. To really make this dish pop, you should eat it with something acidic, like Pikliz or Pickled Mustard Greens
Ingredients:
1 russet potato, scrubbed
2 tablespoons ground flaxseeds
½ cup millet, rinsed
2 teaspoons fine sea salt, plus more as needed
½ cup red lentils, picked through and rinsed
2 tablespoons peanut oil or safflower oil
¾ cup finely chopped yellow onion
2 large garlic cloves, minced
1¾ teaspoons Berbere Spice Blend
2 tablespoons millet flour
1½ cups panko bread crumbs, pan-toasted in 1 tablespoon peanut or olive oil
4 ounces butter lettuce (1 medium head), leaves separated
Smoky-Spicy Green Sauce , for dressing the lettuce and serving
Toasted benne seeds or brown sesame seeds, for garnish
Pikliz , for serving
Directions
Preheat the oven to 400°F.
With a fork, pierce the potato all over, then wrap it in aluminum foil. Bake until tender, 50 to 60 minutes. Set aside to cool. When the potato is cool enough to handle, peel it, transfer the flesh to a bowl, and thoroughly mash with a fork. Transfer ½ cup of the mashed potato to a medium bowl and set aside (reserve the rest for another use).
While the potato is cooking, in a small bowl, whisk together the flaxseeds and 6 tablespoons water with a fork. Cover and refrigerate for 15 minutes, until thickened.
In a small saucepan, toast the millet over medium heat, shaking the pan often to ensure even cooking, until the millet smells fragrant, 3 to 5 minutes. Add 1 cup water and ½ teaspoon of the salt, raise the heat to high, and bring the water to a boil. Immediately decrease the heat to low, cover, and cook until the water has evaporated, 18 to 20 minutes. Remove from the heat and set aside, covered, to steam until ready to use.
While the millet is cooking, in a small saucepan, combine the lentils and 1½ cups water. Bring to a boil over high heat, decrease the heat to low, skim off any foam, cover, and simmer until just tender, 5 to 7 minutes. The lentils should be soft but not falling apart, with a little bite remaining. Stir in a generous pinch of salt. Set aside, uncovered, to cool.
In a medium skillet, warm the peanut oil over medium-high heat until shimmering. Add the onion and sauté, stirring often, until soft, 5 to 7 minutes. Add the garlic and sauté until it starts to smell fragrant, 3 to 4 minutes. Stir in the berbere spice blend and ½ teaspoon of the salt and cook, stirring, until the onion and garlic are thoroughly coated with the spices, about 2 minutes.
Transfer the onion mixture to the bowl with the mashed potato. With a wooden spoon, stir in the millet, lentils, millet flour, and the flax mixture until thoroughly combined. Season with salt.
With clean hands, form the mixture into 9 cakes, using about 5 heaping tablespoons of the mixture per cake. Transfer to a glass baking dish, using parchment paper to separate the layers. Cover and refrigerate the cakes for 2 hours or up to 2 days before broiling.
Position an oven rack 5 to 6 inches from the broiler heat element and preheat the broiler. Line a baking sheet with parchment paper.
Put the toasted panko in a shallow dish and season with the remaining 1 teaspoon salt. Gently place each cake in the panko, coating both sides and shaking off any excess crumbs. Set the breaded cakes on the prepared baking sheet.
Broil the cakes until the panko is starting to brown, 2 to 3 minutes. Remove the baking sheet from the oven, gently flip each cake with a spatula, and broil for 2 to 3 minutes more, until starting to brown on the second side.
In a bowl, gently toss the lettuce with enough spicy green sauce to lightly coat.
To serve, stack the lettuce on a large platter and sprinkle generously with benne seeds. Arrange the cakes on the platter and serve family-style, with small bowls of spicy green sauce and pikliz alongside.