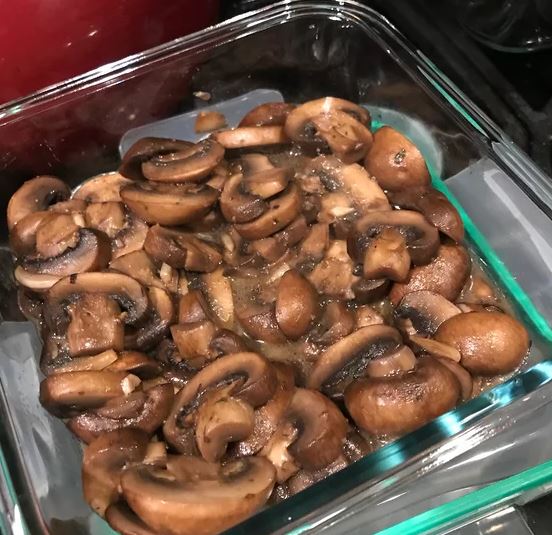 Easy to make, quick Indian Mushroom Curry, with succulent mushrooms
drenched in spicy Indian gravy.
From Ayurvedic Point of View:
Mushrooms have an earthy flavor like a dark, rich, loamy soil. That
earthiness is a symbol of the Potential of the mushrooms to hold you
grounded and calm your nervous system. They are called 'Tamasic' in
Ayurveda, implying that they make the consciousness sleepy.
Mushrooms are particularly absorbent minerals in the soil, along with a
rich nutritional profile, as their earthy flavor indicates. As well as
mushrooms consume minerals, they even accumulate any toxins
they're grown in and have also been used to clean up toxins waste sites.
That's why you should always consume organic mushrooms.
Servings: 4
Time to prepare: 30 minutes
Ingredients:
3 tomatoes (medium-sized)
2 onions (medium-sized)
500 grams button mushroom (sliced half)
1 tbsp. coriander powder
1 tbsp. dried kasoori methi (fenugreek)
10 cashews soaked in hot water
1 tbsp. oil
1 tsp. garam masala (curry powder)
4-5 cloves garlic
1-inch ginger
1 green chili
1 tbsp. tomato paste(Optional)
Salt to taste
Instructions:
Puree the onions, tomatoes, garlic, ginger, and green chili in a
rough paste.
Turn to Sauté. Add oil.
Add the purée mixture to the Pot. Add garam masala and
coriander powder. Cook for 12-15 minutes and Sauté in the
middle until the oil comes to the top.
Add the mushrooms. Puree the cashews with a little water and
apply 1/2 cup of water and the tomato paste to the Pot.
Cover the lid and select Pressure Cook. Put the pressure valve to
Sealing location. Set the timer for 3 minutes and let it Pressure
Cook.
After the pressure is released on its own, open the Pressure
Cooker. If you like, use the Sauté feature to minimize the gravy.
Sprinkle the dried fenugreek.
Garnish with coriander and serve with rotis or rice. (Recipe for
roti/paratha is in the Bonus Recipes)
Notes:
Thought tomato paste is optional, it can give a great depth of
flavor if you add it.
Indian foods are high on spices, so if you can't find a spice or
you don't want to buy it, you can always miss it.