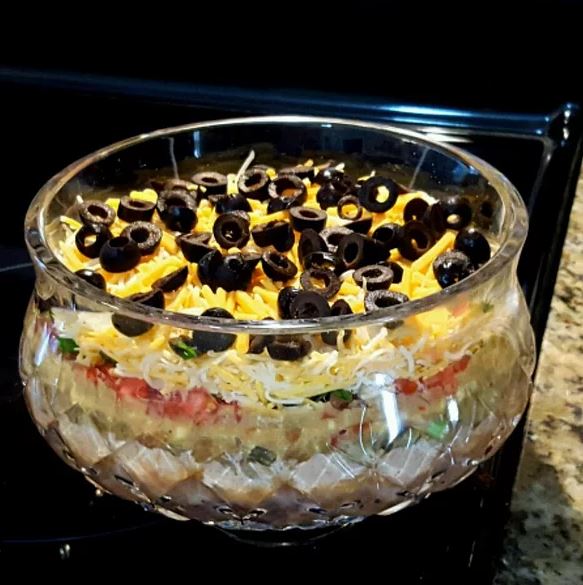 Instant Pot Quinoa Taco Bowls is a simple yet tasty One Pot meal. This is
an Instant Pot Dump and Start recipe, so it's really simple to make.
Healthy doesn't have to be boring. Anything taco flavored isn't dull in my
book! I like quinoa, but without great flavors to add to it, I wouldn't eat it.
It's got to have flavors!
Quinoa is a lot like rice or tofu in the way it takes on the flavors you add
to it. Instant Pot Quinoa Taco Bowls have a balanced quinoa base and tasty
tacos!
Cooking quinoa in the Instant Pot is simple and quick. It just has one
minute of cooking time and 15 minutes of Natural Release time.
I love the fact that all the ingredients cook together in the Instant Pot at
the same time!
From Ayurvedic Point of View:
Quinoa is an ancient seed that provides an excellent source of protein. It
is closely linked to beetroots, spinach, and tumbleweeds. Quinoa balances
all the Doshas. Those wanting to balance Vata should consume it with a
little bit of healthy olive oil or ghee.
Servings: 5
Time to Prepare: 30 minutes
Ingredients:
1 cup quinoa (rinsed)
1 1/4 cup water
1 cup salsa
2 tbsp. fresh Lime Juice (about 1/2 a lime)
1 tsp. garlic powder
1 tsp. oregano
1 tsp. cumin
1 tsp. chili powder
1 tsp. kosher salt (or 1/2 tbsp. table salt)
1/4 tsp. pepper
1 (15 oz) can black beans (drained & rinsed)
1 (15 oz) can corn (drained)
For Topping
Cilantro
Sour cream
Jalapeño
Shredded cheese
Avocado
Instructions:
In order specified, add all the Ingredients to the Pot and put the
lid on. Place the vapor release knob to the Sealing position.
Click the Pressure Cook/Manual button, then press the + /-
button or dial to select 1 minute at High Pressure.
When the cooking period is over, turn the Pot off and let it sit
undisturbed for 15 minutes. Manually remove any residual
pressure by turning the steam remove knob to the Venting
position.
Fluff with a fork and serve with any garnish you like.
Notes:
For refrigeration, put the garnishes/toppings in a separate
container. And split the quinoa equally between five meal
storage containers. Keep it refrigerated.
Microwave for 1 to 2 minutes to reheat, stirring halfway
through. Upon reheating, add the garnishes