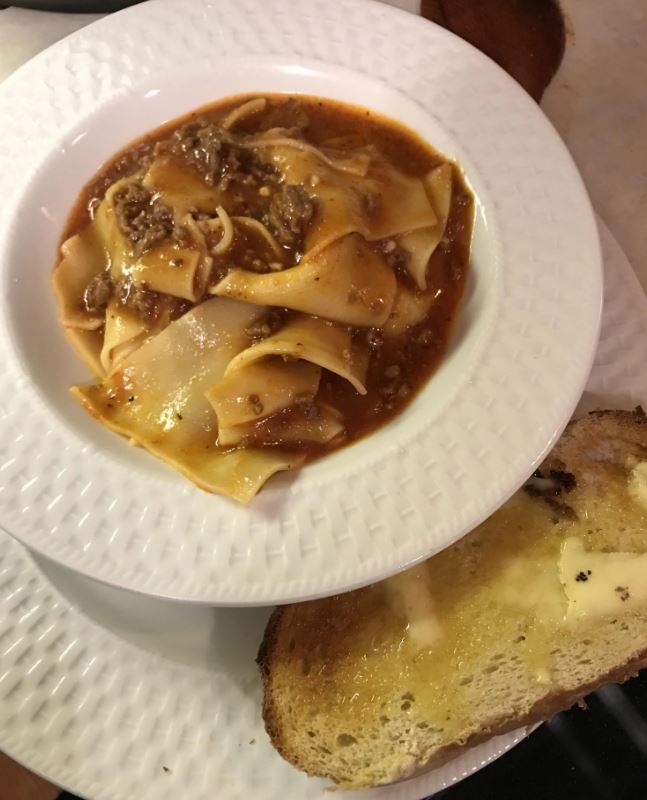 Pasta, tomatoes, herbs, red lentils, pesto, and garlic bread; I mean, you
can't go wrong with all these stuff together. This soup is a delicious and
comfortable meal made in One Pot and cooked in a matter of minutes.
I enjoy the soup with some extra garlic topping including garlic bread or
olive oil and some fresh basil or pesto. The lentils are made up of the
protein. If using brown lentils, use cooked lentils. Veggie crumbles will
also work wonderfully.
From Ayurvedic point of View:
For vegetarians, beans , dals, and lentils are an essential source of
nutrition—protein, complex carbohydrates, fiber, and vitamins. As
versatile as they are tasty, dals and lentils are used to make salads,
appetizers, soups, main dishes, side dishes, and desserts, too. They fit
well with other foods, such as grain, vegetables, herbs, and spices.
According to Ayurveda, all three Doshas are imbalanced by tomato . But
in moderation, tomatoes are also a good source of Potassium and vitamins,
especially vitamin A and vitamin C.
Vitamin A is an antioxidant that is extracted from carotenoids, such as
beta-carotene, present in tomatoes. Being an antioxidant, vitamin A helps
shield the body's cells from free radicals that may damage them. Free
radicals are created as the body breaks down food or reactions to the
environment, such as radiation and cigarette smoke. But safety from the
effects of free radicals is not the only benefit. Vitamin A also influences
good vision, bone growth, cell activity, reproduction, and immune system
activity.
Servings: 3
Time to Prepare: 30 minutes
Ingredients:
1 tsp. oil
1/2 onion (chopped)
4 cloves of garlic (chopped)
1/4 cup (48 g) red lentils (uncooked) – quick-cooking red lentils
(split ones) also called masoor dal
1 cup tomato puree (or use any thick tomato sauce such as
marinara, pasta sauce or passata)
2 cups water or veggie broth
5 oz lasagna sheets
dash of black and white pepper
pepper flakes to taste
1 tbsp. nutritional yeast
2 tsp. Italian seasoning (1 tsp basil and 1/2 tsp oregano, parsley,
a generous dash of thyme/sage, and rosemary)
1/4 tsp. each onion powder, garlic powder
1/2 to 3/4 tsp. salt (depends on if there is salt in the tomatoes or
other seasoning, I use 3/4 tsp with)
1 cup veggies (149 g) – a combination of peppers, carrots, and
zucchini
1 to 1.5 cup diced tomato
1 cup (30 g) packed spinach (optional)
Vegan pesto, vegan ricotta or mozzarella, vegan butter/garlic
bread to serve (optional)
A tbsp. tomato paste, lemon, fennel seeds (optional)
Instructions:
Heat oil in the Instant Pot in Sauté setting. Add the onion,
garlic, and a pinch of salt when warm. Cook for two minutes,
stirring regularly.
Add the vegetables and blend in. Add the red lentils, the tomato,
salt, seasoning, onion powder, and garlic powder and mix. Add a
tbsp. of tomato paste for extra tomato flavor (optional). Add the
lasagna sheets and water, and then blend properly. (Make sure to
use small bits and blend them well so they don't stick)
Cover the lid and cook on Manual for 3 minutes. Allow the
pressure to relax for 10 minutes, then, if there is still pressure in
the container, manually release it carefully and open the lid.
Mix the black pepper, the pepper flakes, and the nutritional
yeast. Taste and season with salt and spice (Italian herbs,
onion/garlic powder). Add some more salt, broth, and tang
(lemon) if needed to balance.
Fold in the spinach if you have it. Let it sit for a minute. Serve
with pesto/basil and/or vegan ricotta/mozzarella and garlic
bread. You certainly need some vegan cheese for a more lasagna
taste. Fold in some into the soup while it's still hot and use some
more to garnish.
Notes:
This time might need adjustment based on your lasagna sheets
or pasta. Pressure Cook for around half the period stated in the
package. So, 5 or 6 minutes if the box says 11 minutes of
boiling time. I choose not to boil lasagna sheets as they give me
uniformly cooked results more often than regular.