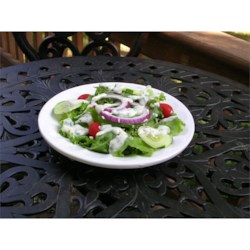 Monifa Dayo, my talented chef friend, gave me the best advice for making flavorful salads, which I will share with you: Before coating the leaves with dressing, lightly spray them with fresh lemon juice, sprinkle with salt, and toss to coat. This technique helps amplify the flavors of the dressing once it's added. If using a dressing that has been refrigerated, make sure to bring it to room temperature before tossing. Also, be sure to add just a little dressing at a time so the salad is lightly coated but not drowning in it.
lentil soup
parsnips • sweet potatoes • carrots
makes 6 to 8 servings
This is the type of simple, hearty, and warming soup that I cook throughout the winter. I made a version of it for my wife when we started dating in 2007. That one was an empty-the-refrigerator soup using carrots and parsnips that I had gotten from the market that week. My inspiration was dal, an Indian spice-filled lentil soup. I remember that evening like yesterday. It was a rainy night in San Francisco, and I thought killing a simple soup would be more impressive than cooking something fancy. We ate it with sourdough bread and drank red wine. That evening was a turning point in our relationship. Now, I can't guarantee that you'll get busy if you make this for some cutie, but I promise y'all will be full and happy.
Ingredients:
3 tablespoons olive oil
1 cup diced yellow onion
¾ cup peeled and finely diced parsnips
¾ cup peeled and finely diced sweet potatoes
¾ cup peeled and finely diced carrots
2 teaspoons kosher salt, plus more to taste
2 cups dried lentils
2 cups canned diced tomatoes
8 cups rich vegetable stock
3 tablespoons fresh lemon juice, plus more to taste
¼ cup coconut oil
6 garlic cloves, minced
1 to 2 dried red chiles
1 tablespoon cumin seeds
1 teaspoon sweet paprika
Freshly ground black pepper
Directions:
In a large pot over medium-low heat, warm the olive oil until shimmering. Add the onion, parsnips, sweet potatoes, carrots, and salt and cook, stirring often, until the vegetables are soft, 8 to 10 minutes. Stir in the lentils, tomatoes, and stock. Bring to a boil, reduce the heat, then simmer over low heat until the lentils are tender, about 45 minutes. Stir in the lemon juice.
When the lentils are almost finished, melt the coconut oil in a small skillet over medium heat. Add the garlic and chiles and cook, stirring frequently, until aromatic, 1 to 2 minutes. Add the cumin seeds and cook for 30 seconds. Stir in the paprika, let it sizzle, then immediately scrape the mixture into the hot lentil soup. Stir well, then season to taste with salt, pepper, and additional lemon juice. Serve