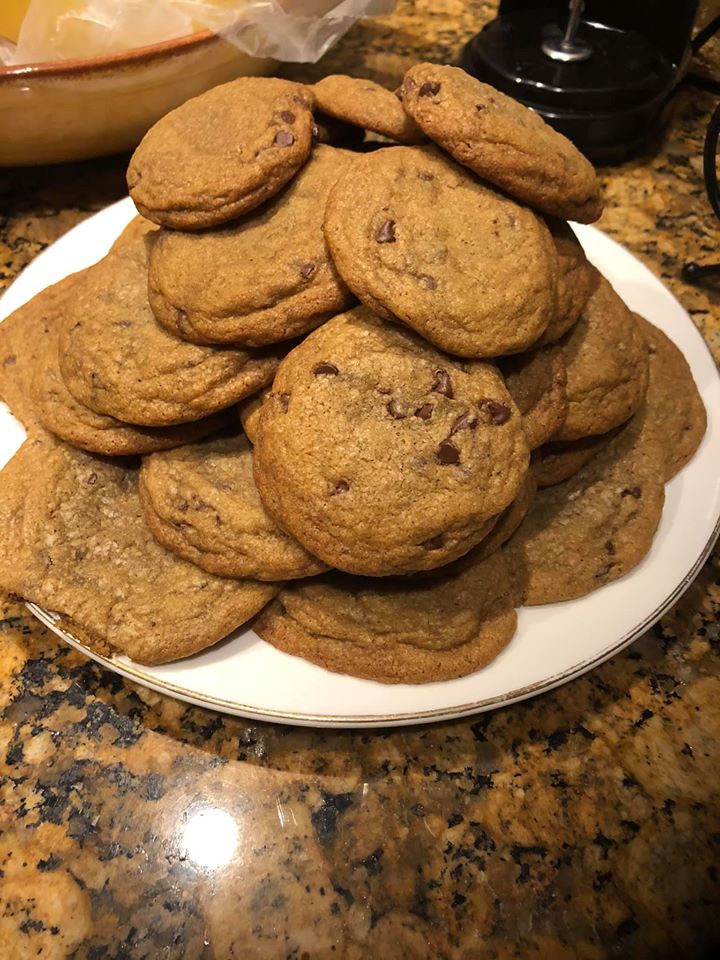 Ingredients:
1 cup white sugar
1 cup of packed brown sugar
2 eggs
2 teaspoons vanilla extract
1 teaspoon of baking soda
2 teaspoons hot water
teaspoon salt
3 cups all purpose flour
2 cups semi-sweet chocolate chips
1 cup chopped walnuts
Directions:
Step 1 The oven is heated to 350 ° F (175 ° C).
Step 2 Read the butter, white sugar, and brown sugar together until smooth. Beat eggs once and then stir in vanilla. Dissolve baking soda in hot water. Add to the mixture with salt. Stir flour with chocolate chips and nuts. Drop the tablespoon on ungreased utensils.
Step 3 Bake for 10 minutes in a preheated oven, or until brown.

Credits https://www.allrecipes.com/