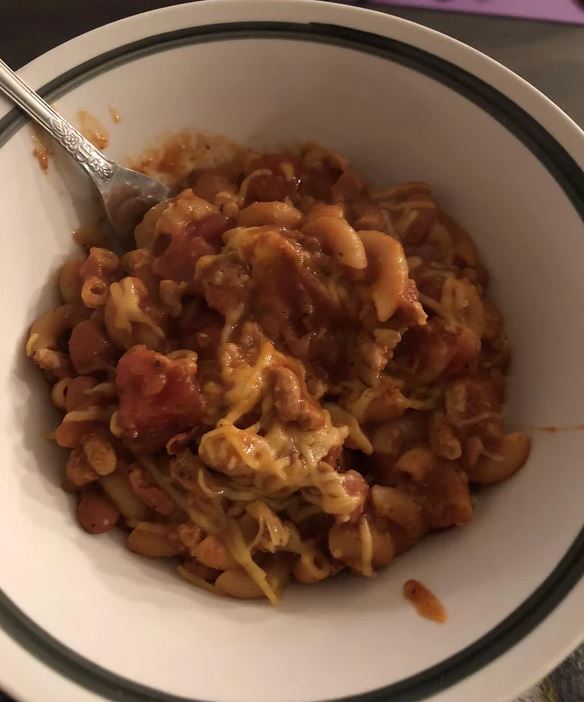 This Instant Pot Vegan Chili Mac and Cheese is another great comfort
dish, it's warm and flavorful. Elbow pasta, kidney beans, onion, garlic, bell
pepper, spices cooked in a spicy broth, topped with vegan shredded cheese.
That's hearty and satisfying.
From Ayurvedic Point of View:
For vegetarians, beans , dals, and lentils are an essential source of
nutrition—protein, complex carbohydrates, fiber, and vitamins. As
versatile as they are tasty, dals and lentils are used to make salads,
appetizers, soups, main dishes, side dishes, and desserts, too. They fit well
with other foods, such as grain, vegetables, herbs, and spices.
According to Ayurveda, all three Doshas are imbalanced by tomato . But
in moderation, tomatoes are also a good source of Potassium and vitamins,
especially vitamin A and vitamin C.
Vitamin A is an antioxidant that is extracted from carotenoids, such as
beta-carotene, present in tomatoes. Being an antioxidant, vitamin A helps
shield the body's cells from free radicals that may damage them. Free
radicals are created as the body breaks down food or reactions to the
environment, such as radiation and cigarette smoke. But safety from the
effects of free radicals is not the only benefit. Vitamin A also influences
good vision, bone growth, cell activity, reproduction, and immune system
activity.
Ayurveda considers onion and garlic more than food. As a result, onions
and garlic are known as blood purifiers in Ayurveda. While garlic has
curing properties, onions have cooling properties and are a perfect summer
snack. Onions are sweet in flavor and help promote better digestion.
Chili/Pepper , the hottest of all Rasas (tastes), boosts appetite, clears the
sinuses and increases blood circulation. A pungent spice, like cayenne
pepper, tastes hot and remains spicy from start to finish. It's sure to
balance a wet, heavy Kapha, but it may be too hot and dry for a Vata when
taken in abundance or combined with too many other drying foods.
Servings: 6
Time to Prepare: 30 minutes
Ingredients:
1 small onion (finely chopped)
1 tsp. cumin
1 tsp. paprika
1/2 tsp. smoked paprika
2 tbsp. olive oil
15-ounce can kidney beans
8-ounce dry elbow macaroni
2 cups vegetable broth
15 ounce can diced tomatoes
2 tbsp. tomato paste
1 cup shredded vegan cheese
3 cloves garlic (minced)
1/2 medium red bell pepper (chopped)
1 tsp. chili powder (or 1/2 teaspoon cayenne pepper)
1/2 tbsp. dried oregano
1-1/2 tbsp. salt
1/2 cup vegan crumbles, (optional)
Instructions:
Set Instant Pot to Sauté Settings. Heat the oil and add the onion,
cook until tender. Stir in garlic and bell pepper and cook until
fragrant. Add the vegan crumbs and mix until brown, about 3
minutes.
Add cumin, chili, paprika, smoked paprika, oregano, and salt
and mix until fragrant. Stir in tomatoes, tomato paste, kidney
beans, elbow paste, and vegetable broth.
Cancel Sauté setting, cover Instant Pot, switch the valve to the
Sealing position, then choose Manual Settings and adjust the
pressure to High for 4 minutes.
Upon completion of cooking, Quick Release the pressure
naturally.
Once the pressure is released, remove the cover and stir in the
shredded vegan cheese and serve.