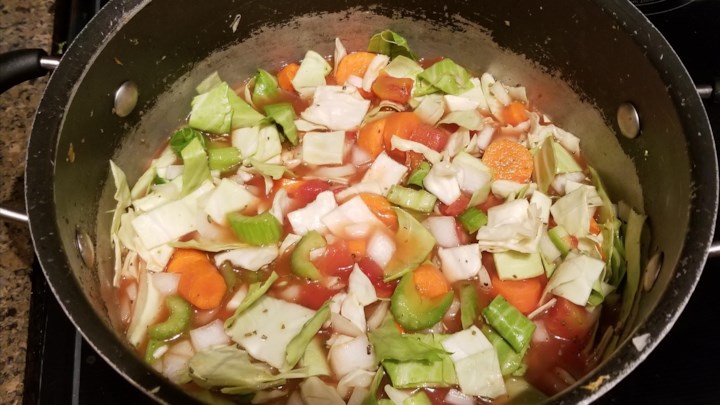 It has a rather odd variety of ingredients: thyme, coconut milk,
carrots, and lime juice. Yet they fit together somehow very well!
After mastering this recipe on the stovetop, I thought it would fit just as
well as the Instant Pot soup recipe… and I wasn't wrong!
From Ayurvedic Point of View:
Revered in ancient Rome as an aphrodisiac and proverbial for their
eyesight effects, carrots are sweet and bitter with warm energy. They're
soothing for Vata and Kapha. Their high antioxidant content is the reason
why carrots are used for blood cleansing, liver cleansing, and cancer
healing.
Ayurveda considers onion and garlic more than food. As a result, onions
and garlic are known as blood purifiers in Ayurveda. While garlic has
curing properties, onions have cooling properties and are a perfect summer
snack. Onions are sweet in flavor and help promote better digestion.
Servings: 5
Time to Prepare: 25 minutes
Ingredients:
1 tsp. dried thyme leaves
1 can 400mL/ 13.5 oz coconut milk
2 tbsp. ginger (finely chopped)
1 onion (chopped)
2 cloves garlic (minced)
5 cups carrots (peeled & chopped)
900 ml vegetable broth
1 tsp. olive oil
3/4 tsp. salt
1/2 tsp. pepper
Juice of 1/2 lime
Instructions:
Cook the onion in olive oil with the Sauté setting for 5-6
minutes.
Add the garlic and ginger and cook for 1-2 more minutes.
Switch off the Sauté feature.
Add carrots, stock, salt, and pepper and mix to blend. Turn the
lid on, switch the valve to Sealing and cook for 5 minutes at
Manual High Pressure.
After the time is finished, do a Quick Pressure Release.
Blend until smooth with a blender.
Stir in coconut milk and lime juice and enjoy!