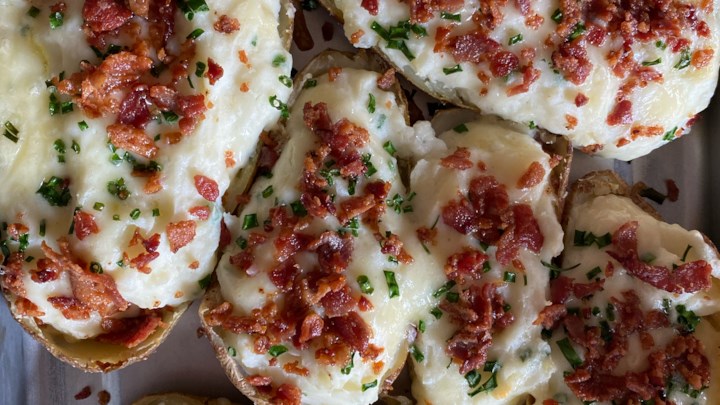 Stuffed Sweet Potatoes are such a great way to get lots of flavor,
nutrients, and gratification from a vegan meal. This Instant Pot Breakfast
is a simple, healthy, vegan way to start the day. They are easily cooked in a
Pressure Cooker, filled with almond or sunflower butter, maple syrup, and
blueberries!
From Ayurvedic point of View:
Breakfast is a very important element in Ayurveda lifestyle. According to
Ayurveda, breakfast is often called 'Nyahari,' pronounced 'Nyaa-Haree.' It
implies consuming something nutritious once you begin the day. Sweet
Potato maintains the metabolism strong all day long.
Servings: 1
Time to Prepare: 20 minutes
Ingredients:
1 cup water
1 sweet potato
1 tbsp. almond butter (or sunflower butter)
2 tbsp. blueberries
1 tsp. chia seeds
1 tbsp. pure maple syrup
1 tbsp. chopped pecans
Instructions:
Put the steamer rack in your Instant Pot and add a cup of water.
Place the sweet potato on the rack and lock the lid to ensure that
the release valve is in the correct position.
Set the Instant Pot to Manual High Pressure for 15 minutes. It's
going to take a couple of minutes to build pressure.
Once the time is up, allow the pressure to escape naturally for
10 minutes. Turn the release valve to Venting to relieve any
residual pressure. After the float valve has dropped, open the lid
and extract the sweet potato.
Split the sweet potato and mash the flesh with a fork when it's
cold enough to treat. Drizzle with maple syrup and almond or
sunflower butter and top with pecans, blueberries, and chia
seeds.
Notes:
These ingredients and instructions are for one stuffed sweet
Potato, but I prefer cooking 2-6 sweet potatoes in an Instant Pot
at a time.